The Co-Evolution of Humans and Machines
---
Department of Technology Management and Innovation
cordially invites you to a special lecture:
The Co-Evolution of Humans and Machines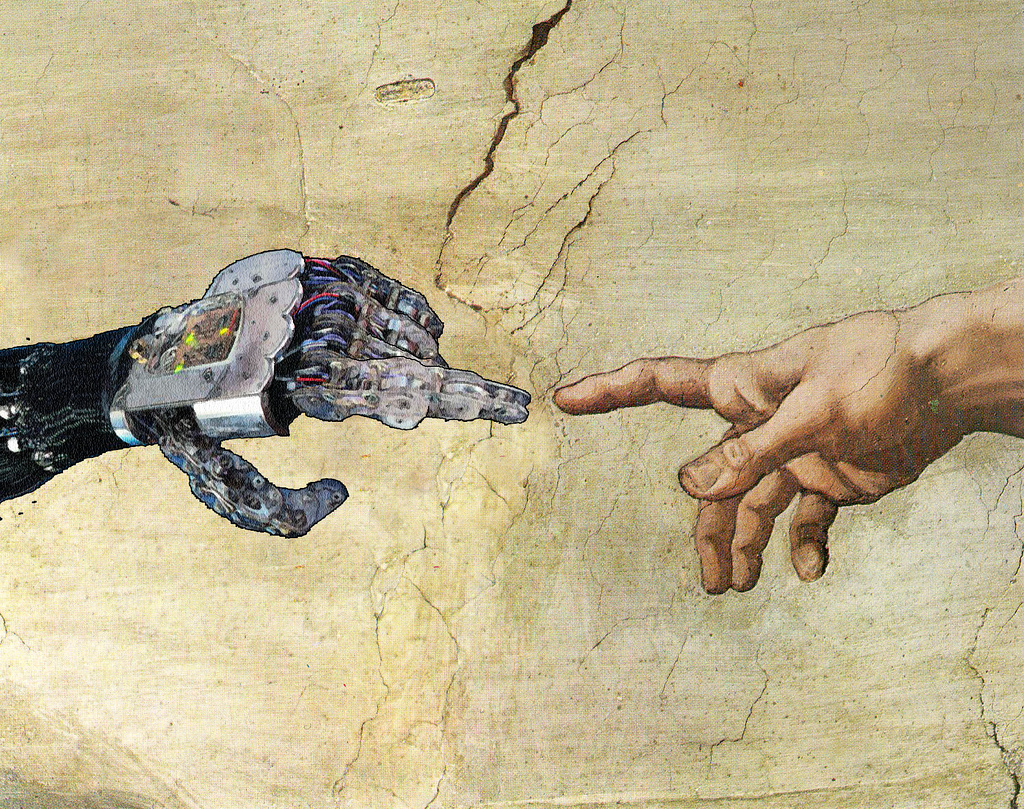 Speaker:  Dr. Paul Horn
Distinguished Industry Professor, Department of Technology Management &  Innovation
New York University's Senior Vice Provost for Research and Former IBM Executive
New York University Distinguished Scientist in Residence 
A number of well-known scientists and technologists say we are on the verge of a "singularity"—a transition in evolution from life as we know it to a post-biological future. The "human era" will be ended. 
What can we believe?
Speakers Bio: Dr. Paul M. Horn is a Distinguished Industry Professor in the Department of Technology Management and Innovation at NYU Poly. He is also the Senior Vice Provost for Research at New York University, responsible for providing University-wide leadership in advancing and coordinating research among various schools of the University, and shaping the strategic planning for the University's research enterprise.
Dr. Horn leads strategic University efforts in developing industrial linkages and relations for the University and its faculty, promoting an active entrepreneurial environment, and facilitating a globally integrated research university, including campus-wide information technology.
Dr. Horn was named NYU Distinguished Scientist in Residence in September of 2007 and Senior Vice Provost for Research in September 2009. Prior to his NYU position he was Senior Vice President of the IBM Corporation and Executive Director of Research. In this job he directed IBM's worldwide Research program with 3200 technical employees in eight sites in five countries around the world, and helped guide IBM's overall technical strategy. In his 28 years with IBM, Dr. Horn was a champion for translating technology based research into marketplace opportunities. Under his leadership IBM Research produced an unmatched string of technological breakthroughs, including the chess-playing supercomputer Deep Blue, the world's first copper chip, the giant magneto-resistive head (GMR), strained silicon (a discovery that allows chips to run up to 35 percent faster), and BlueGene the world's fastest supercomputer that brought computing leadership back to the United States.
Dr. Horn graduated from Clarkson College of Technology and received his doctoral degree in physics from the University of Rochester in 1973. Prior to joining IBM in 1979, Dr. Horn was a professor of physics in the James Franck Institute and the Physics Department at the University of Chicago. Dr. Horn is a Fellow of the American Physical Society and was an Alfred P. Sloan Research Fellow from 1974-1978. He is a member of the National Academy of Engineering, a former Associate Editor of Physical Review Letters and has published over 85 scientific and technical papers.
 Dr. Horn has received numerous awards including the 1988 Bertram Eugene Warren award from the American Crystallographic Association, the 2000 Distinguished Leadership award from the New York Hall of Science, the 2002 Hutchison Medal from the University of Rochester, and the 2002 Pake Prize from the American Physical Society. In 2003 Dr. Horn was named as one of the top computing business leaders in the US by Scientific American magazine. He is also a member of numerous professional committees including the GAO (General Accountability Office) board of advisors, the board of trustees of the Committee for Economic Development, and the NYU-Polytechnic Board of Trustees.